My family and I enjoyed watching the Harlem Globetrotters so much! I don't think I've heard my husband and my kids laugh out loud so much in a while. It was music to my ears! There's nothing like the sound of your family's laughter to fill your heart.
We had such a blast! I will tell you one thing the Harlem Globetrotters did not disappoint. Both my kids were excited to go so I was really hoping they'd have a good time and they certainly did.
From the antics to the great basketball to the dancing in your seats, fun, fun, fun!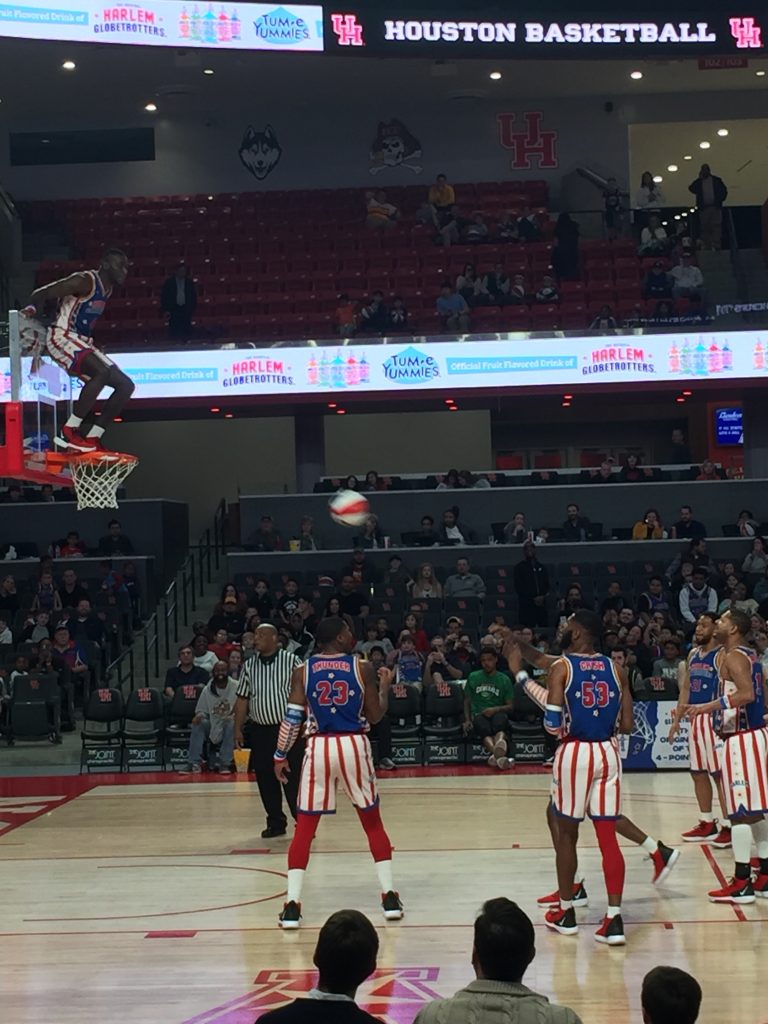 That's one of the things I loved the most about the Pushing the Limits World Tour, you weren't just sitting there watching them play a game. You really felt like part of the show. Even my kiddo who is typically very reserved took part in "the wave" and clapping along.
And the fact, that at the end of the game, all the players signed autographs for every one who wanted one and that was a lot of people. But they did it and smiling all the while even after a long game. My kids got to get autographs, my daughter was excited to talk to Big Easy Loften who she had watched on one of her favorite Disney Channel shows and on The Amazing Race.
I don't typically do selfies but even I got a chance to snap a selfie with him. How could I pass up the chance? Poor guy though, I am a bit on the short side.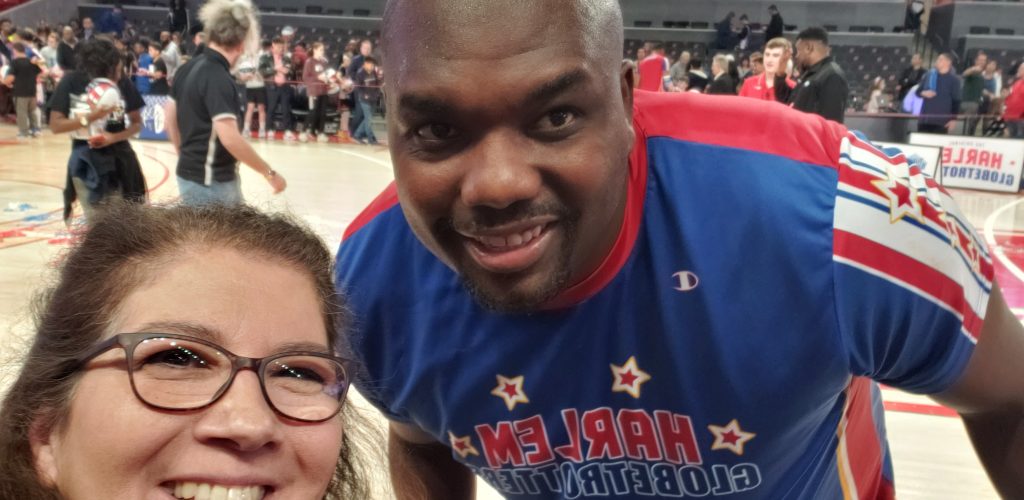 If you get the chance to go to a Harlem Globetrotters show I highly recommend it. Who couldn't use a good laugh these days?
YOUR 25% OFF DISCOUNT CODE
The discount code: FUNFAM is good throughout their tour so make sure you take advantage of it and get 25% off your tickets!